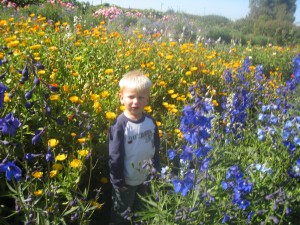 Well here we are. This month I turned 29 and maybe it is hitting me a little late but Drew and I have been chatting a lot about how different our lives have become over the past few years. Bryson is now a chatty 2 year old, Nallia is now 2 months old. He is starting in the preschool classroom at his school tomorrow and he is VERY excited. He has been waiting to go to the Discovery Room for months. I remember when we took him in there last spring, the next day he thought he was going to start there and cried that he had to go back to the toddler room. We kept telling him about how he would go there after the baby came, then about a week after she was born he was asking if could go to the Discovery Room… then we had to come up something else, but now the day has come. I packed up his stuff tonight and he is ready to go.
Nallia is 2 months old ALREADY! She is very giggly and smiles a lot. Her hair is getting even longer and filling in, everyone says it will fall out but just seems to be holding on. About two weeks ago she started rolling over. I thought it was a fluke but she does it all the time now.
We are also excited to be planning a trip to Hawaii. How far our life has come since our last visit there!